What is limestone?
Limestone is a frequently employed option in the field of architecture and decoration owing to its widespread availability, coupled with its facility of being cut and carved with ease. You can buy limestone from Cairo Minerals for many reasons. Additionally, it is an amalgamation of flint, clay, sand, and calcite, which imparts to it an exclusive look. Furthermore, in addition to being a desirable pick for construction purposes, limestone is also a remarkably robust material and can endure even the most severe weather conditions, irrespective of the location.
Limestone belongs to the calcareous sedimentary rock family, and it contains the mineral calcite. The calcination of calcite produces lime as a byproduct.
Nature produces limestone in varying degrees of purity, depending on the other minerals found alongside it. If limestone has over 10% of dolomite, it becomes dolomite limestone. High magnesium content in limestone results in magnesium limestone. Marble, a decorative building stone, is created by recrystallizing and polishing limestone. The different names given to limestone depend on its texture, mode of occurrence, and foraminifera remains.
A soft and porous rock, limestone typically contains bits of shells and tiny fossils that are visible to the naked eye. Besides its common use in architecture, various other industries and sectors widely use limestone, leading to excessive mining in various locations. You can explore the several uses of limestone below and ensure to visit Cairo Minerals for the highest quality limestone.
What is the color of limestone?
Limestone is always white color
What are the uses of limestone?
1. People largely use limestone for crushed roadbeds and building constructions. Additionally, it is widely utilized for cement manufacture.
2. Architects consider limestone as one of the primary materials used in creating remarkable structures, such as the world-renowned Pyramid of Giza in Egypt.
3. Skyscrapers use thin sheets of limestone as a façade to cover them instead of solid blocks.
4. Limestone produces quicklime and slaked lime.
5. People burn limestone, along with other raw materials such as ash and sand, to create lime. Then, they mix the product called clinker with gypsum and crush it to form a powdery mixture. Cement is created by mixing this powder with water and is used to make concrete.
6. Pulverized limestone is an excellent soil conditioner that reduces acid soil conditions.
7. Glass making and manufacturing various products like paper, detergent, baking soda, textiles, and more also rely on limestone due to the presence of minerals such as calcite and dolomite.
Other uses of Limestone from Cairo Minerals..,
To begin with, toothpaste uses limestone both as a filler and white pigment. In addition to that, manufacturers make use of the minerals present in limestone for diverse end-products including pharmaceuticals, fertilizers, paint, cosmetic products, and more. Moreover, powdered limestone is known to soak up coal mine dust and accumulate sulfur dioxide originating from power plants. As an additive, limestone contributes significantly to steel-making and its use purifies molten glass and iron.
On heating limestone, lime is produced, which is employed to neutralize acids. Besides, people use it for treating wastewater, animal waste, industrial sludge, and water supplies. Furthermore, lime works as a water filter and controls odor. It also functions as a flux, removing phosphorous, sulfur, and silica from steel, thereby ensuring its purity.
Agriculturists refer to the limestone used in farming as aglime, which helps to neutralize the acidity present in the soil. Moreover, aglime aids in increasing crop yield and preventing soil erosion. Additionally, dolomitic aglime comprises calcium carbonate, adding calcium and magnesium to the soil, enabling crops to absorb water and nutrients more efficiently.
Finally, once mined, crushed, minced, and washed, limestone is stockpiled to produce an aggregate required in constructing anything from homes to highways.
Limestone from Cairo Minerals used in seawater re-mineralization
Our limestone is ideal for architecture since it allows cutting and carving. People generally choose it since it has a long lifespan and performs exceptionally well under various climatic conditions.
One of the most commonly used operations in the re-mineralization process is to be able to contact CO2-acidified desalinated water with a bed of domestic limestone. Limestone dissolution offers two significant gradients to the water. Therefore, it is essential to keep in mind that limestone deposits can also determine bicarbonate alkalinity and calcium levels.
Contact us to buy Limestone from Cairo Minerals now!
Quick Details
Place of Origin: Egypt
Brand Name: Cairo Minerals
Model Number: Limestone-2016
Available sizes:
1 mm – 3 mm
2 mm – 3 mm
1.50 mm – 3 mm
0.075 mm – 2 mm
Quarry place: El menia , Samalut
Surface Finishing: Brushed
Limestone Density (g / m³):1.76 – 2.16
Stone Form: Cut-To-Size
Stone Name: CaCO3 Lime Stones
whiteness:98%
Packaging Details of Limestone from Cairo Minerals
27-28 ton/20 feet container
Can be big bags of 1500 Kg or small bags of 50 Kg
Loading can bulk to containers
Delivery Time: 2 weeks
May you inform us how many countries you have ever Exported to?

with pleasure, we have exported to more than 31 countries.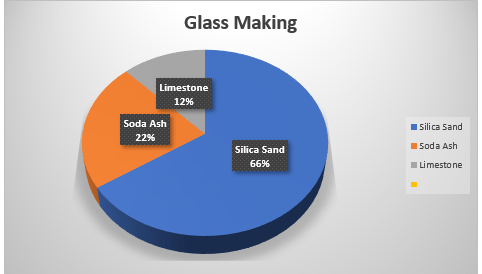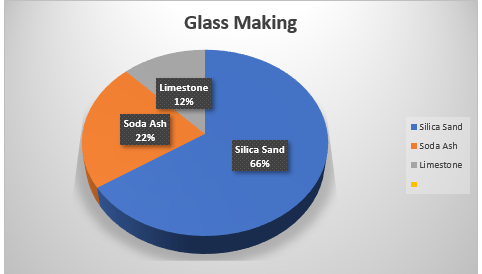 Don't hesitate to contact us to Buy Limestone from Cairo Minerals